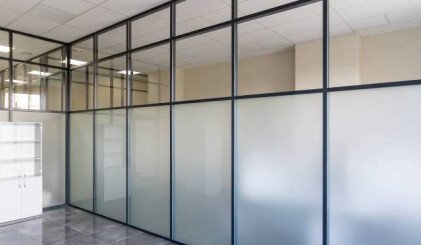 PROCESSING AND PROTECTIVE FILMS FOR ACID ETCHING PROCESS
Acid-etched glass allows light to penetrate while preserving the privacy of the rooms.
It is useful for all your decorative or privacy projects, from window trough wall partition and to furniture.
During the acid etching process, the side that is not etched is protected with a film to avoid it is damaged by acid fumes and projections.
Select the Novacel films that help you in your industrial process!