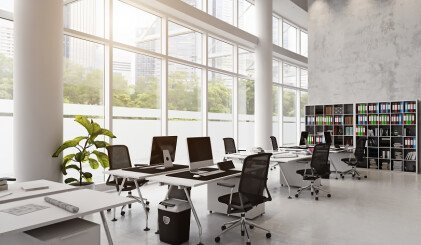 PROCESSING AND PROTECTIVE FILMS FOR COATED GLASS
Low-e coated glass or Low Emissivity glass is an invisible coating applied to the glass surface to improve insulating properties of the glass.
Better regulation of buildings' temperature thank to Low-e glass, ables to decrease the consumption of air conditioner or central heating. It helps to protect our environment.
Select the Novacel films that can help you in your industrial process!