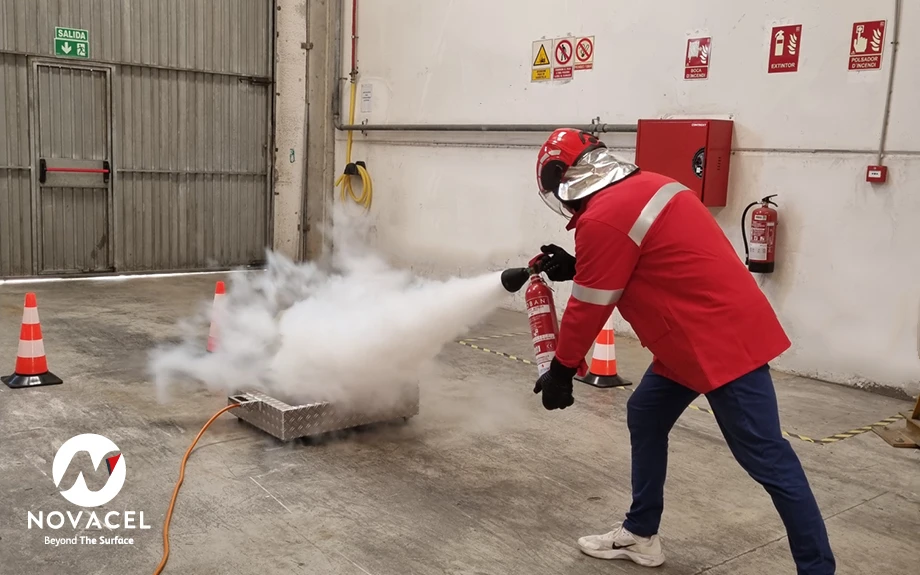 Global Safety Days: A day to celebrate safety at Novacel
---
At Novacel, workplace safety is more than just a priority; it's a fundamental value deeply embedded in our corporate culture.
This week, we organized the "Global Safety Days, an annual event dedicated to safety across every entity within our group.
During this day, all Novacel employees worldwide, regardless of their position within the company, come together and commit to workplace safety.
Continuous Learning
During the "Global Safety Days," our employees can participate in various training sessions, ranging from awareness sessions to practical workshops on best safety practices. These training sessions are designed to be informative, interactive, and even enjoyable, ensuring that every employee acquires essential safety skills.
Strengthening our Safety Culture
At Novacel, workplace safety is everyone's responsibility. The "Global Safety Days" reinforce this belief by encouraging employees to actively contribute to creating a safe work environment. Open discussions, sharing experiences, and raising awareness about potential risks all contribute to strengthening our safety culture.
A Value that Crosses Borders
The "Global Safety Days" are a global event that unites all Novacel subsidiaries across the globe. It demonstrates our commitment to workplace safety, regardless of where we operate.
We take pride in celebrating workplace safety and committing to maintaining the highest standards in this domain.