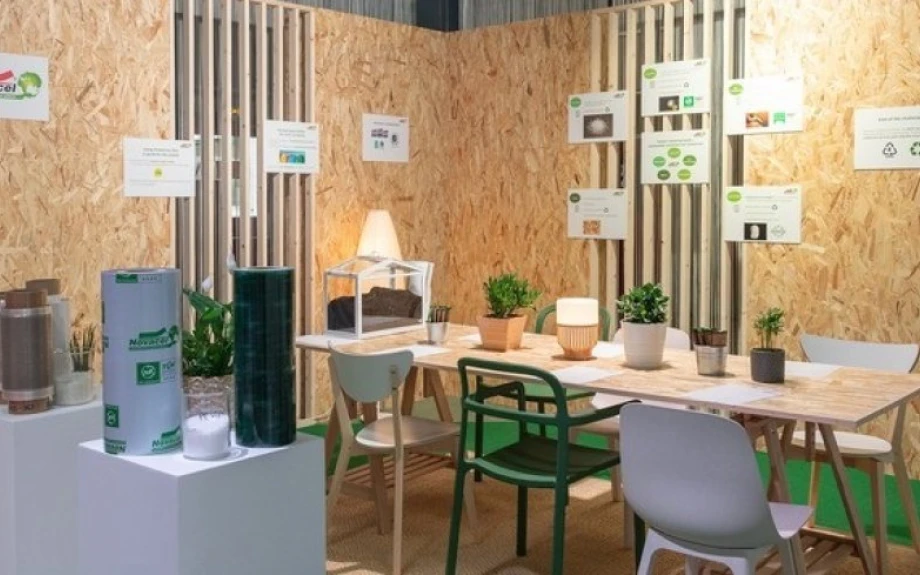 Novacel at 2019 Armada: Focus on The Green Lab, the sustainable development part of the Armada event.
---
The 2019 Armada was a great opportunity to demonstrate to our customers that Novacel is fully committed to a green planet. Sandrine Guibert, Innovation Marketing Manager, has welcomed around 42 companies in a cosy garden-like part of the show room to introduce our panel of actions for the planet earth. The green lab received a lot of delight and a high level of interest. We shared our targets and ambitions :
Circularizing our business;
Meet the challenge of the collect and the recycling of wastes;
Develop game changing products.
Customers were particularly happy and impressed to see and touch products of the future we displayed (vegetal PE, recycled PE, compostable films).
Our customers were also invited to provide more insights through a CSR survey (soon to be sent to everyone !).