Novacel, a global reference for LASER Cutting
The LASER Cutting process has always been demanding from the old CO² technology to the newest fiber capabilities, and the films required for this process need to be resilient. Appropriate LASER absorption and resistance to cutting gas pressure have always been the main prerequisites for a film dedicated to LASER Cutting.
Novacel's LASER Cutting range
Novacel is at your side to help you overcome the industrial challenges that you face daily. You can select any reference in the Novacel LASER range, the market's largest, to suit your needs:
Novacel 4228 REF, THE worldwide reference during Fiber and CO² LASER cutting
A range of film adhesion levels and thicknesses are available to match your surface finish and thickness, such as Novacel 4318 REM
Transparent solutions for quick surface identification and quality inspection such as Novacel 4188 REF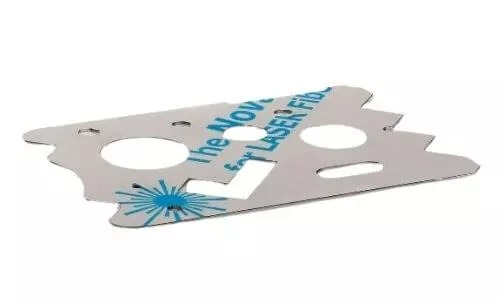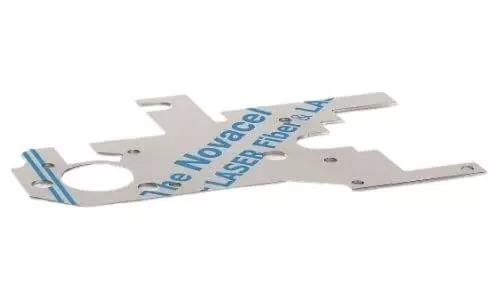 All the benefits you get with Novacel for LASER Cutting
Reliability is the key word, the aim being to ensure that LASER cutters can fully enjoy the productivity of their state-of-the-art machines.
Here are few of the many benefits offered by Novacel LASER cutting films:
Cutting in one step, and at full speed
No bubbling or lifting
Clean edge, no shrinkage
Premium adhesion for reliability during the process but also eliminates a step
Low Noise, your next workplace protection equipment

Low Noise technology is available in the Novacel LASER Cutting range for the protection of your operators against noise-induced stress during unwinding operations and musculoskeletal disorders during production line setup.
This patented technology makes the Novacel film part of your next workplace protection equipment.