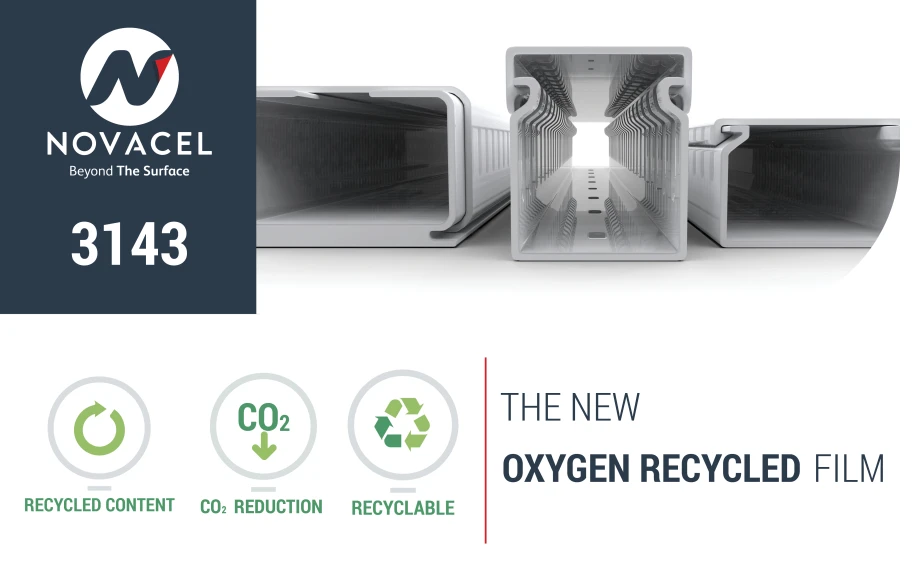 Discover Oxygen Recycled 3143
---
Oxygen Recycled 3143 is a film dedicated to light structured pre-coated metals and PVC profiles like cable trunking.
---
Novacel 3143 is part of the Novacel Oxygen Recycled family.
a 50µm film.
Black and white ​
Medium Adhesion
---
Novacel 3143 has the same mechanical characteristics than 9373, its standard equivalent. It also has, a 6 months outdoor resistance on profiles and 3 months on other surfaces.
By choosing this recycled and recyclable film, you are immediately reducing your impact on the environment



by saving 11 % of CO2 emissions compared to a standard grade

by reusing fossil resources

coming from post-consumer waste