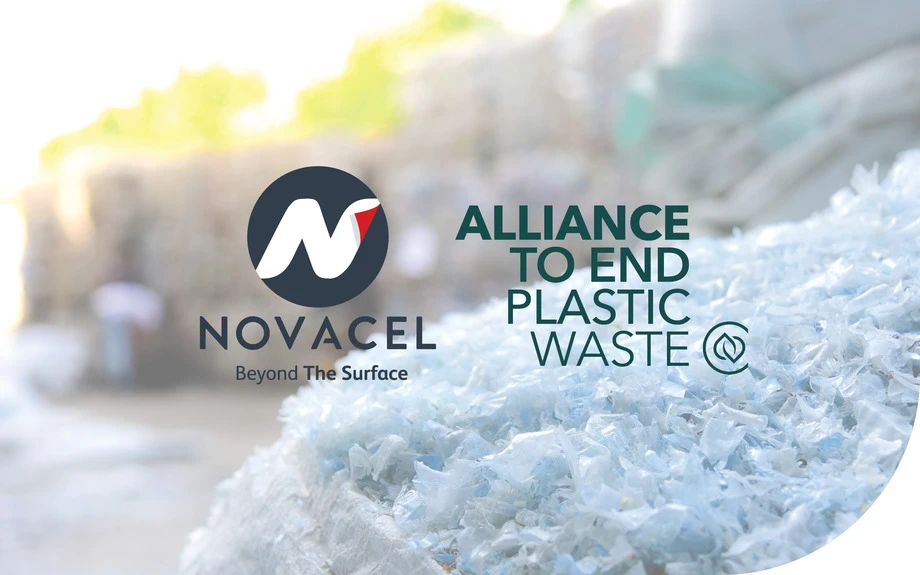 Novacel renews its active participation in the Alliance to End Plastic Waste
---
At Novacel, we are convinced that working in collaboration with companies, governmental and non-governmental organizations and civil society will make it possible to meet the challenge of unmanaged plastic waste.

The Alliance to End Plastic Waste (AEPW) is the leading industrial association committed to treating and reducing plastic waste. With the ambition to invest $1.5 billion over the next five years, its members aim to develop, deploy and scale solutions that will minimise and manage plastic waste and promote post-use solutions.

In line with our CSR strategy, we are taking strong commitments to manage its plastic waste and its impacts on the planet:
Development of partnerships with recycling companies to help our customers recycle their film remnants; 95% of our films are recyclable;
Active participation in the Holy Grail project at AEPW;
Plants improvement to reduce our impacts on the planet when producing films: energy, water, and waste management are continuously improved;
Continuous innovation through our eco-designed products: reduction of fossil-based material quantities, replacement of fossil content with more sustainable materials, and use of recycled raw materials. Those are the basis of Novacel new eco-responsible OXYGEN range.

The engagement of Novacel in the AEPW reinforces the company's engagement in a more responsible use of plastics.