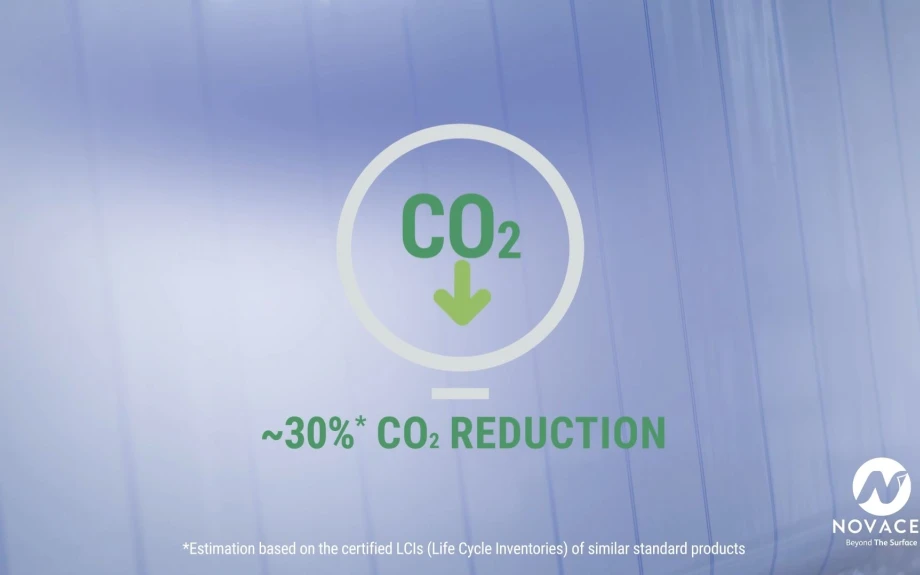 Reduce your carbon footprint thanks to Novacel OXYGEN
---
Novacel is the world's leading manufacturer offering a range of eco-responsible process films.
The Oxygen range presents a more environmentally friendly alternative to traditional films, aiming to achieve multiple objectives:
Minimizing the use of fossil resources
Reducing carbon emissions
Recycling and Reusing materials
You have the option to choose from three complementary technologies:
OXYGEN Recycled: incorporating recycled materials
OXYGEN Lean: a patented solution that reduces the reliance on fossil raw materials
OXYGEN Vegetal: produced using plant-based materials following the Mass Balance principle
These three technologies enable us to meet diverse requirements, regardless of the material type such as stainless steel, aluminum, pre-lacquered metal, glass, or decortaive laminates and the industrial process employed, including laser cutting, stamping, thermoforming, and many others.
Watch this new video to understand better how the OXYGEN range can help you reduce your carbon footprint.