Oxygen Lean: eco-friendly films
With its range of OXYGEN Lean films, Novacel is committed to reducing the environmental footprint of films, but not only this.
And in fact, Novacel also enhances the well-being and protects the health of those who use our films, our customers.
The ease of use of our products is essential.
Let's discover together this innovation dedicated to the well-being of both planet and people.
Less raw material for the same thickness
OXYGEN Lean films are the result of an innovative and patented extrusion process.
Thanks to this unique operation, it is possible to reduce the quantity of LDPE included in the film by 20% while keeping the same thickness!
Maintaining the same thickness is mandatory in many industrial processes.
It is therefore a powerful tool for simultaneously achieving technical and environmental goals.
Protect the environment and your workers !
Another advantage of OXYGEN Lean film is that roll weight is also reduced by 20%!
It can therefore be said that the Oxygen Lean range combines the protection of the planet with the well-being of workers on the production line.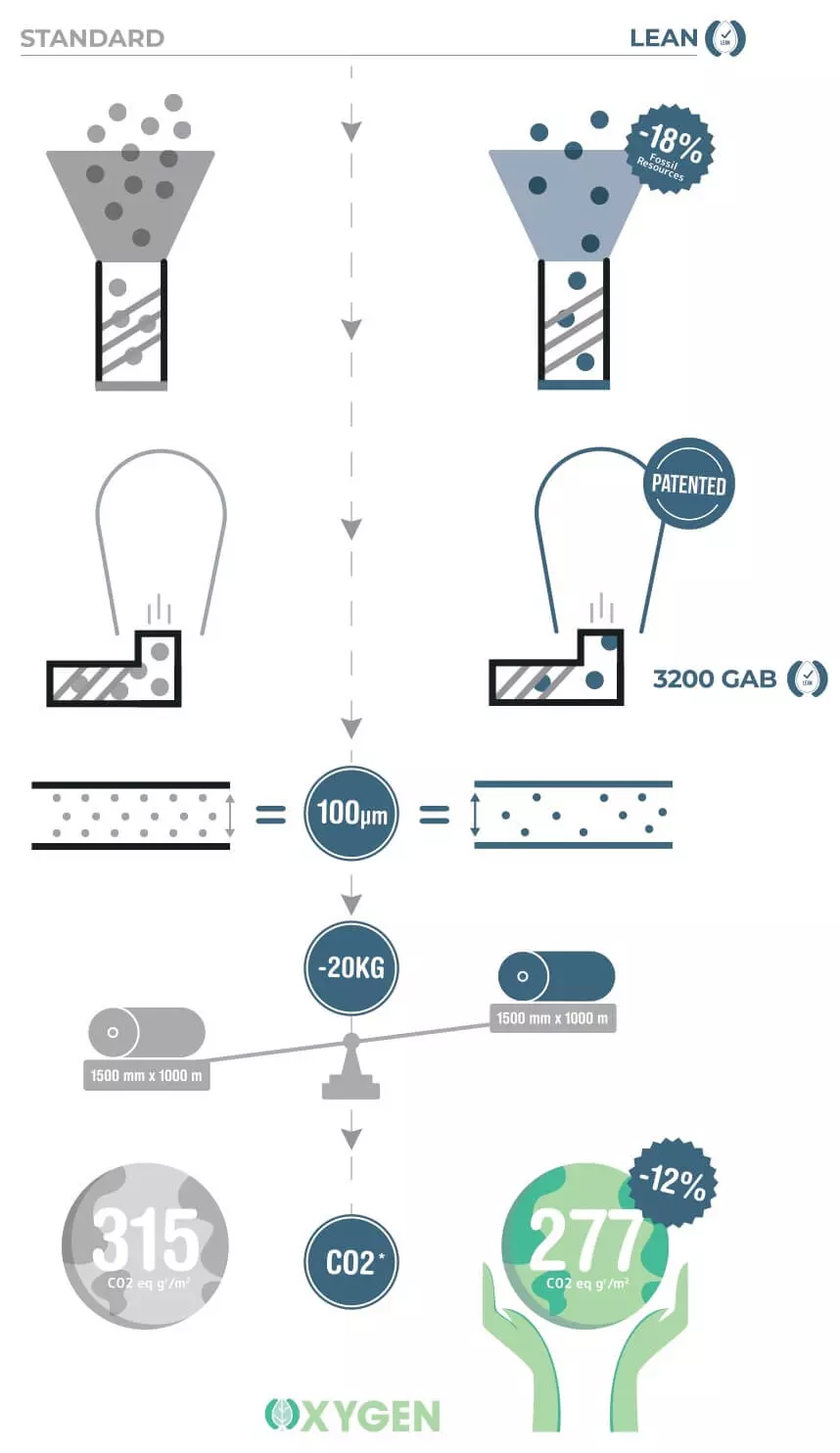 Oxygen Lean: a complete range of ecological advantages
Lean processing and protective films bring you number of advantages:
Lighter film rolls.
For example, a 100kg roll will weigh only 80kg thanks to lean technology. As a result, the pallets are also lighter. This represents a reduction of 100kg for a 5 roll-pallet.
Improved health and safety conditions for workers: lighter loads to be carried, fewer less back injuries.
Enhanced carbon footprint: -12%.
Direct communication of environmental benefits on printable film.
Recyclability.
Reserved for thick films, OXYGEN Lean technology is compatible with a multitude of surfaces: aluminium composite panels, metals, plastics, etc.
Lean and recyclable!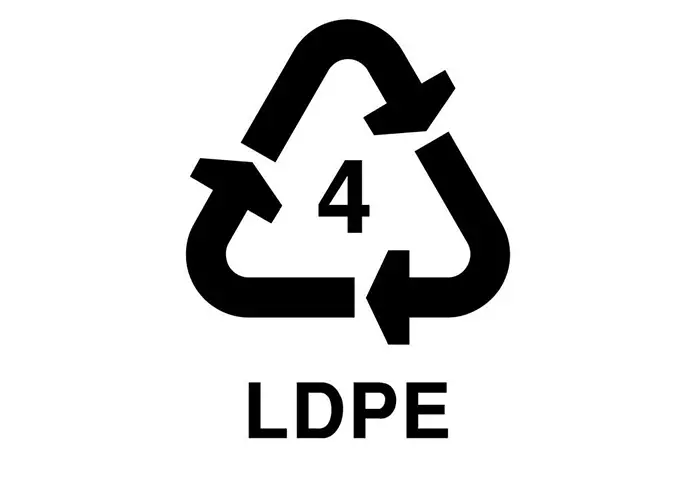 Oxygen Lean films are also recyclable. Made of LDPE, they are classed as category 4 recyclable plastics.
Recyclers* can treat roll-ends and peeled films to obtain new pellets which can then be used to create new products or objects such as pipes, cores, bags…
OXYGEN Lean 3200GAB: dedicated to laser cutting
3200GAB is based on innovative patented LEAN extrusion technology which reduces the density of the film.
This film is suitable for laser cutting stainless steel, aluminium, pre-coated metals and can withstand the following transformation processes:
Laser and fiber cutting
Cutting and drilling
Folding
Stamping
It is a black and grey film that is highly adhesive and offers a 3 months outdoor durability worldwide.
It is also provides all the advantages of the Oxygen Lean range:
Lighter rolls that are easier for operators to handle
Easier to unwind
Reduction of fossil resources
Smaller CO2 footprint: -12%
100% recyclable
*A list of approved recyclers is under construction