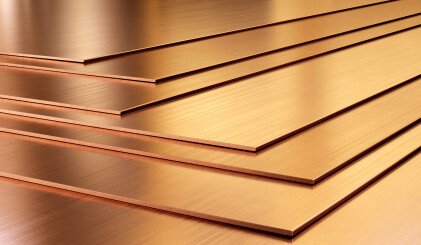 Processing and protective film for copper & brass
Copper & brass are high-value metals with interesting combinations of benefits: high conductivity, great formability, durability, corrosion resistance and good esthetics.
Copper and its alloys are used in a wide range of fields where its benefits can shine, offering a luxury touch to metal components: architectural panels, decoration, catering, sinks, cooking pans and luggage, to cite just a few.
Discover how Novacel film can help you in your industrial process!