Processing & Protective Films for Copper & Brass
Copper and Brass are legacy materials, important milestone in human development. Today, these high-value metals are still used thanks to one of the most interesting combinations of benefits: high conductivity, great formability, durability, corrosion resistance and good esthetics.
In addition, copper will provide even greater value-added as a material for tomorrow thanks to its infinite recyclability and natural antimicrobial properties.
Copper and its alloys are used in a wide range of fields where its benefits can shine, offering a luxury touch to metal components: architectural panels, decoration, catering, sinks, cooking pans and luggage, to cite just a few.
The same types of processes as other metals
The manufacturing process from flat copper sheets or coils to the final component makes use of the same types of processes as other metals (bending, punching, stamping...). These processes can damage the surface and ruin unique esthetics of copper and brass. That is why a processing film is necessary to allow you to focus on your process, confident that at the end of your production line its surface will be free of marks, scratches, impacts, or worse. Your customer will receive a perfectly preserved surface highlighting the work you have put into shaping your end product.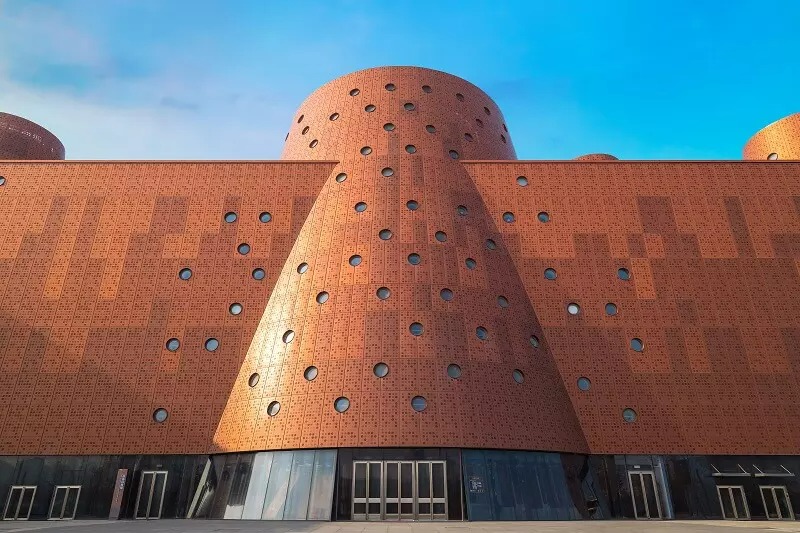 Novacel processing film for Copper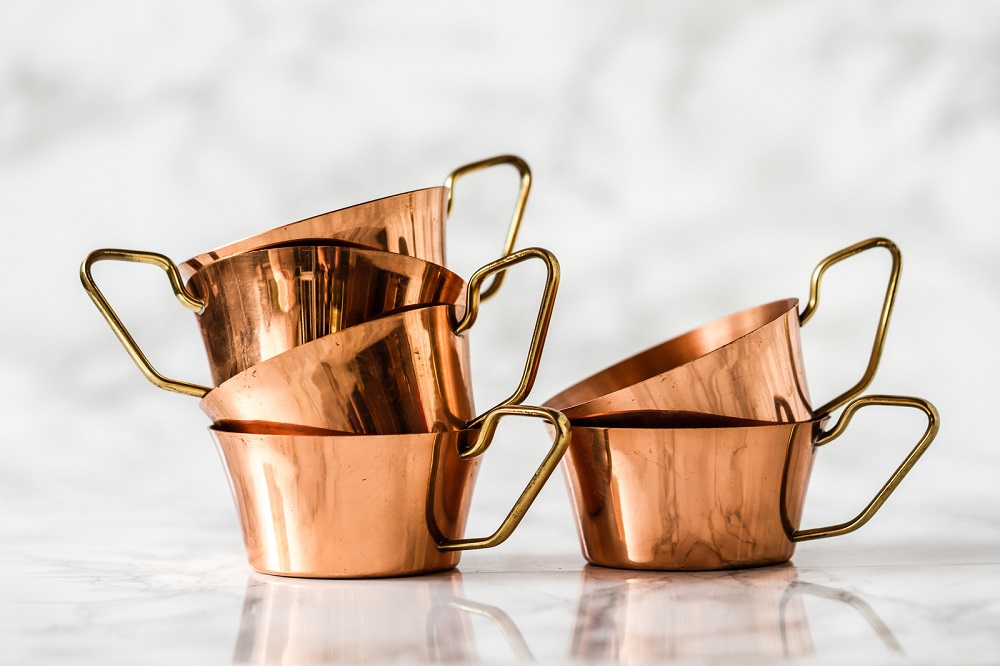 Historically, processing of copper has always been an issue: copper interacts chemically with many materials, and this is true of film glues, especially those that are rubber-based. Such interactions lead to uncleanable degrading of the copper surface.
Thanks to innovation by Novacel, you can now process your high-value metals with a technical film especially designed for this purpose, Novacel 4142. You can now get the benefit of a rubber-based processing film with all the accompanying benefits: great tack, wide coverage in terms of finishes, long warranty periods for surfaces, including outdoor warranties!
Novacel copper product range is of course also suitable for all copper alloys (brass, bronze, etc.). You can now fully enjoy your valuable surfaces thanks to a peace-of-mind solution. A new world of waste reduction, cost savings, and showcasing of your copper components is now available to you with the innovative processing film for copper from Novacel!