Processing & Protective Films for Roofing Membranes
Among the different existing waterproofing roofing solutions, membrane products have been, and continue to be viable product options versus traditional alternatives.
With more than 42% growth in the past 10 years, the membrane products have gained industry acceptance.
Their naturally reflective surfaces reflect UV rays, lowering energy costs. On top of it, roofing membranes are lighter, faster to install and less expensive than classic roofing products.
Download our catalogue of processing and protective films for roofing membranes!
Films for EDPM - TPO & PVC
During installation, roofing membranes can get dirty or damaged by foot traffic, dropped tools, ladders, or other installation accessories present on the roof.
In order to guarantee a high-level performance, and improve the installers' efficiency, it is essential to protect the membranes from their production to their installation. It also contributes to cost savings by keeping the surfaces perfectly clean to the end.
All Novacel products have been developed with and for membranes' manufacturers to propose a complete and effective solution.
However, as membranes formulations are company specific, Novacel R&D team always provides a systematic technical support to fit the most suitable solution.

All the Novacel assets in the Membranes range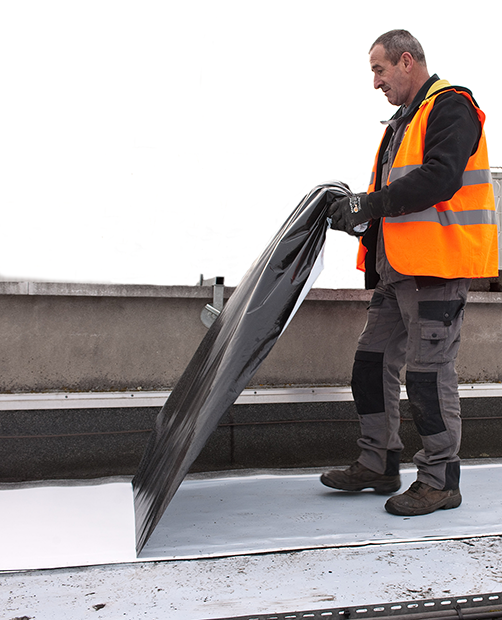 Quality, efficiency and safety
Perfect adhesion on the surface
Automatic lamination in-line or off-line
No tearing during removal
No stains or residues left
All weather-proof and high temperatures resistant worldwilde
Easy membrane unwinding, no liner needed
Easy film removal, one man only
Special formulated backing film to reduce slipping when working on roof
Fleece backed Membranes
In addition to traditional roofing membranes, a fleece backing layer can be laminated to the roof side for insulation purpose.
As membranes are rolled up, this fleece layer can stick to the top of the surface and therefore jeopardize its integrity.
Novacel Expertise on fibered and textile surfaces enable us to propose solutions for those applications.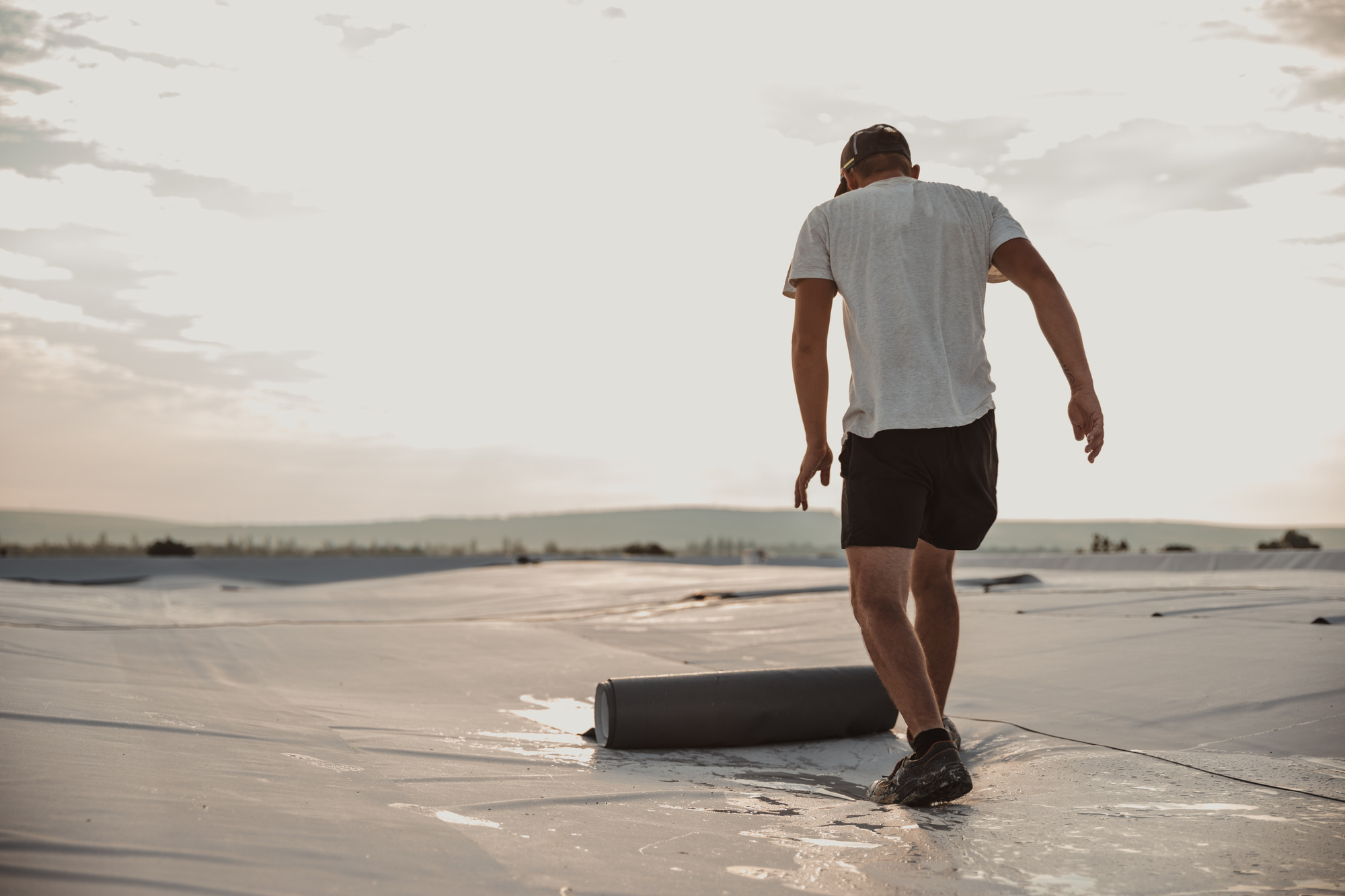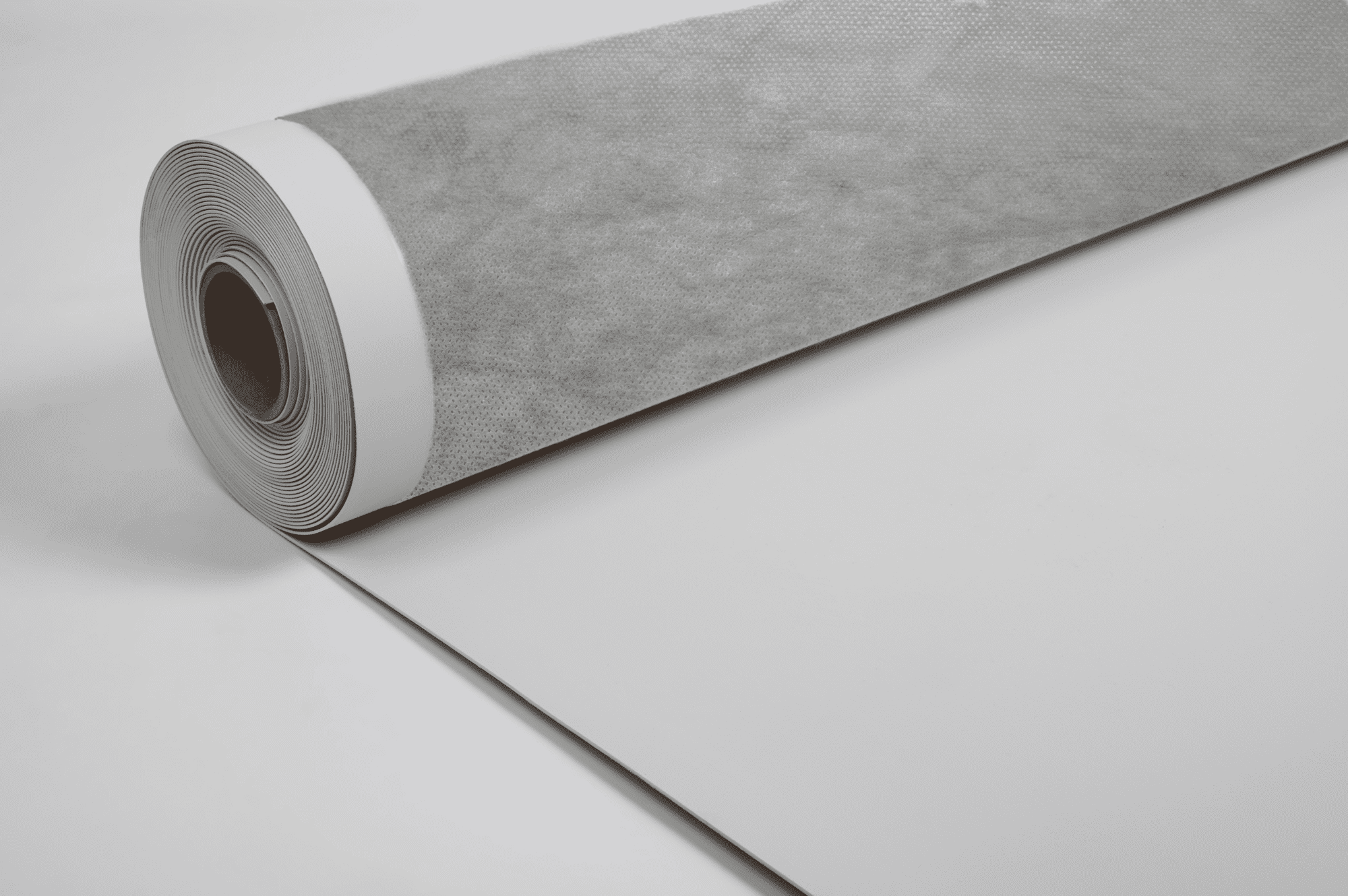 Release coating for self adhesive membranes
As safety and time are two major concerns for companies and installers, self-adhesive roofing membranes are being developed on the market.
This adhesive coating requires a release solution in order to roll the membrane up without jeopardizing its technical condition and integrity.
A specific solution for photovoltaic modules
Novacel 9573, has been specially developed for membranes receiving photovoltaic modules. It avoids dust and damage on cells. For construction site safety, it has been designed with a special backing with anti-slip properties.
Thanks to the different options with adhesive levels to cover all needs, like Novacel 4235, and Novacel 4324, there can be no doubt that the right Novacel solution is available for your application.
Where very specific applications with technical and climatic constraints, it is imperative to ask Novacel for a recommendation.