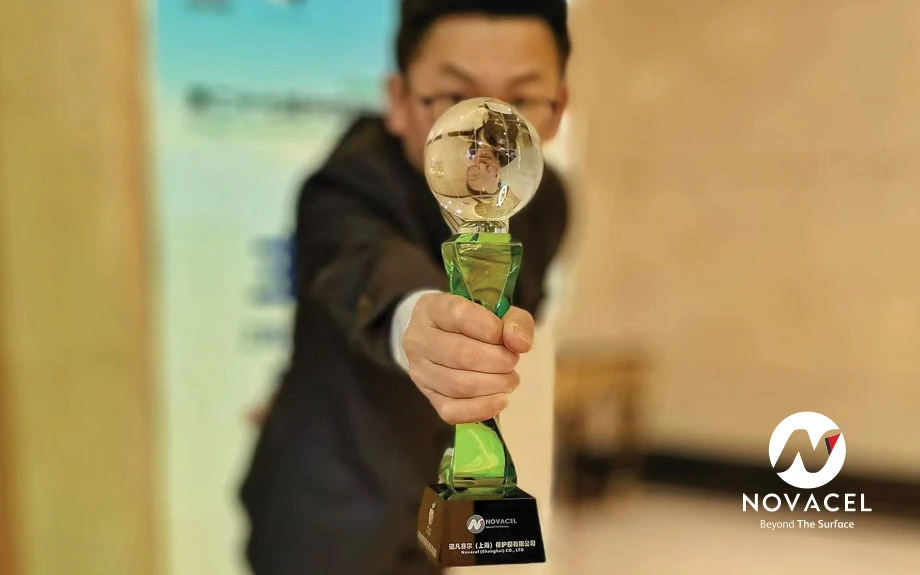 Novacel has been awarded for its innovative Oxygen Recycled range
---
With great pride, Joey ZHANG, Vice General Manager & China Sales Director, received the Golden Apple Design Award for recycled plastics.

Organized by the China Plastics Reuse and Recycling Association (CPRRA), the competition rewards companies that innovate in the field of recyclability and innovation.
Several criteria were considered by the expert committee to award the Oxygen Recycled Range:
Environmental impact

• Carbon emission

• Recyclability

• Recycled materials

• Source of recyclates

• Avoiding wastage
Commercial benefit

• Rethinking the recycling ecosystem

• Providing values to the end users
Innovation status

• Upstream innovation

• Downstream innovation

We thank the CPRRA for encouraging us to continue our efforts to be a responsible player, committed to behaving honestly, transparently, and respectfully to the planet and the people.