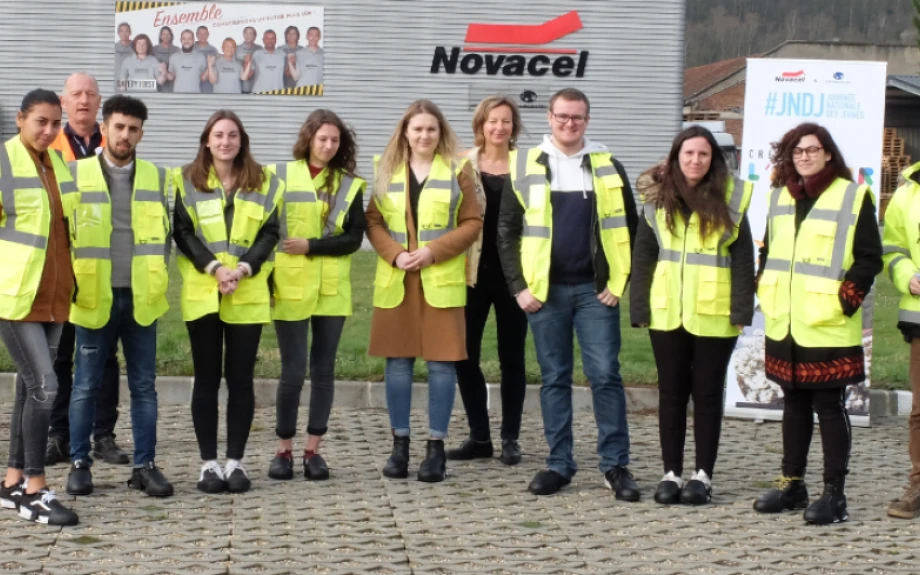 JNDJ 2019 : Novacel prepares the next generation with the talents of tomorrow
---
On March 19, 2019 in Déville-lès-Rouen, 60 young people, students and engineers from the region discovered the production of Novacel protective films.
The visit to the industrial site was an opportunity for them to see the tremendous richness and diversity of the professions that exist in this international company on a human scale (nearly 270 people). Novacel experts from several departments of the site - Sales, Methods and Marketing - then shared their professional experience

It is essential for Novacel to raise awareness among the talents of tomorrow and prepare the next generation. Having participated in this day is a strong signal  of her strong commitment to youth. It is also a great way to share its culture and enhance its know-how.