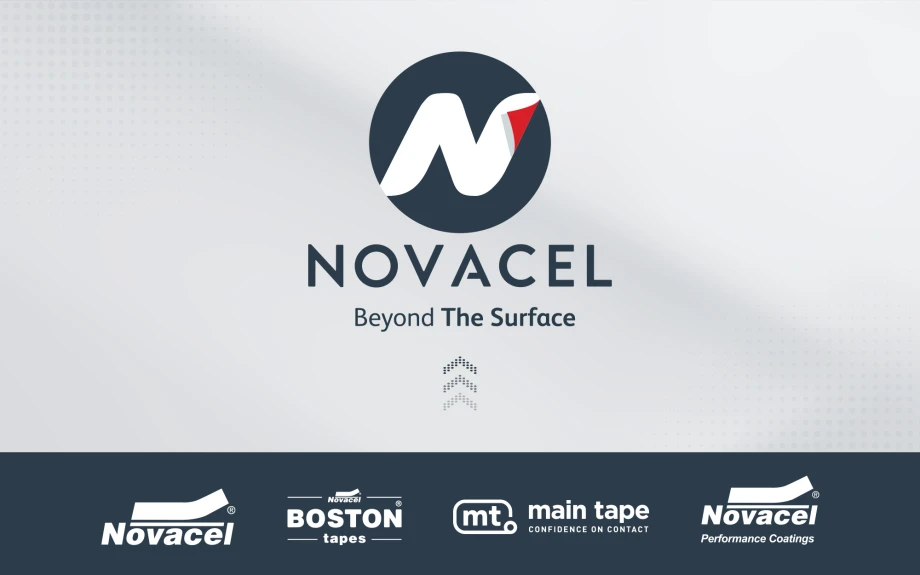 New brand strategy for Novacel, Boston Tapes, Main Tape & Novacel Performance Coatings
---
Recognized for its leadership and expertise worldwide, Chargeurs Protective Films is now reshaping its branding strategy!
The company, which used to comprise Novacel, Boston Tapes Commercial, Main Tape and Novacel Performance Coatings, is now gathering all its brands under just one: Novacel.
Chargeurs Protective Films is now named Chargeurs Advanced Materials.
It is with immense pleasure that we now present to you our new and unique logo and also our new and unique website!
With this new brand strategy and new signature, Novacel is continuing its journey at your side, reaffirming its goal to provide expertise, commitment and responsibility for people and planet.
Working with those attributes in mind, Novacel is proud to announce that its Oxygen range is constantly expanding to help you reduce your carbon footprint when using films.
Novacel is also constantly investing in its production assets for the development of new products, while at the same time reducing its impact on the planet. In this way Novacel has reduced its water consumption by 80% in the last 5 years and is investing in alternative sources of energy as well as generally reducing its energy consumption.
Finally, in order to facilitate your day-to-day business with Novacel, you can now use our brand-new customer portal on our new website, where you will find your products information, along with your sales representative contact details, orders, bills and requests.
In accordance with our new branding strategy, Novacel's teams remain even more your partner to preserve the value of your materials during their processing and to anticipate your needs with holistic solutions.
Welcome in our new website: www.novacel-solutions.com!
---