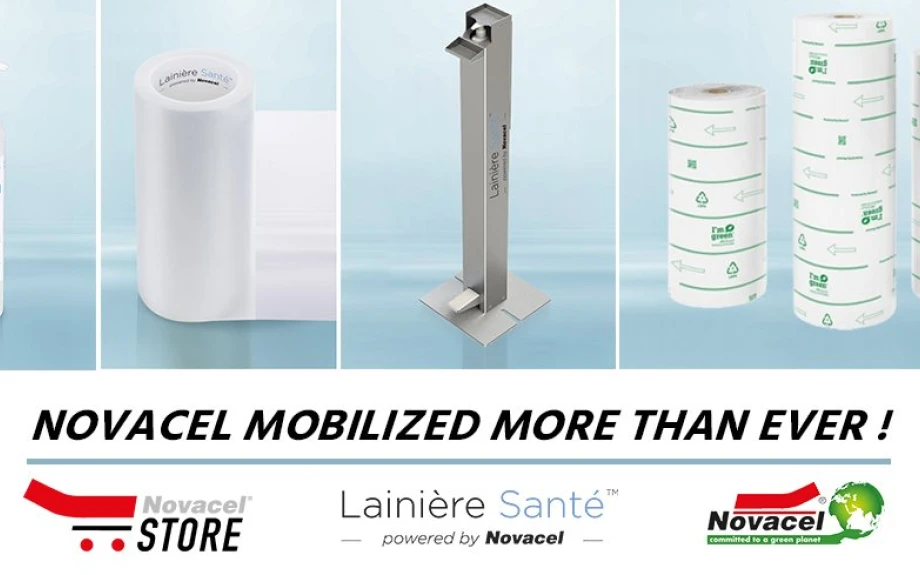 Novacel mobilized more than ever!
---
Driven by values, in the face of an unparalleled health crisis, we have been able to launch new solutions worldwide in record time:
We have developped high-technicity health protection products in record time: Antimicrobial protective films, hand sanitizer gel dispensers, disinfection tunnels under the brand Lainière Santé by Novacel.
Our product offering has also been expanded with a range of eco-responsible technological solutions – the Oxygen range.
Alongside such innovations, we have launched an e-sales platform – www.novacel.store – to further enhance the service we provide to you.