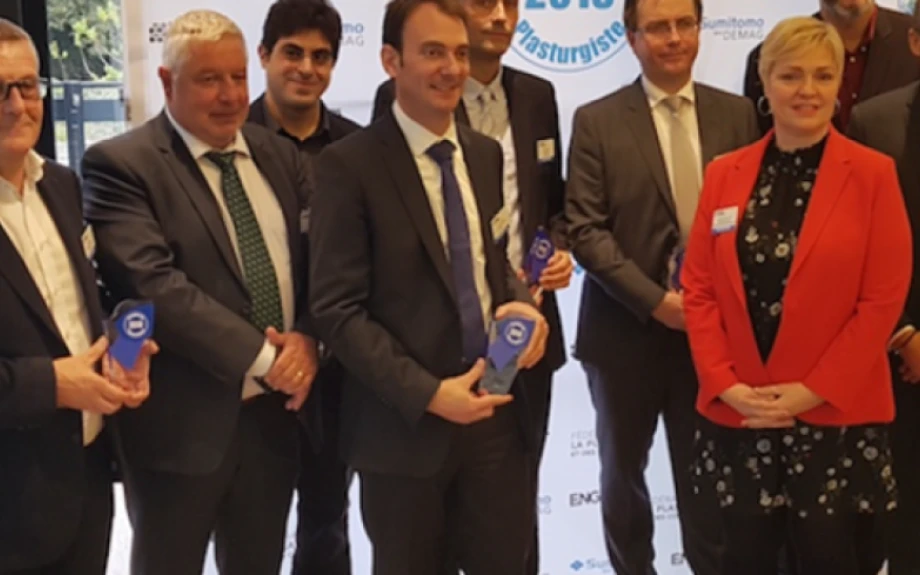 Novacel received the trophy of the International Development
---
On the sidelines of the conference on plastics industry which took place on Nov. 15, 2018 at the Royal Pavilion in Paris, Novacel received the trophy of the International Development.
Organized by the professional journal "Plastiques & Caoutchoucs", and on the occasion of the 8th edition of the Plastics Specialist Trophies, 4 French companies were indeed awarded for their performances in the categories "Growth", "Economic Performance", "International Development" and "Jury Prize" among 500 French companies analyzed and 22 selected.
For this edition, as for the previous ones, it is a jury of recognized personalities representing all the branches of the sector which proceeded to the selection, on the basis of in-depth economic analyzes.
Keys to this success ? Strong international presence, control of distribution channels and ability to provide service, strategy of development through the buyout of companies, know-how resulting from a sustained innovation policy, commercial excellence, and teams combining know-how and dynamism. This distinction finally rewards all women and men who make the excellence of Novacel development.