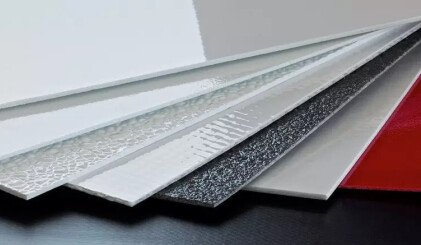 PROCESSING AND PROTECTIVE FILMS FOR FRP
FRP (Fiberglass Reinforced Plastics) or GRP (Glass Reinforced Plastics), are composite materials comprising a plastic matrix combined with fiberglass strands.
These composite panels are available in finishes ranging from high gloss to smooth or matt, and in numerous colors. From panel manufacture in sheets or coils up to including FRP/GRP fabrication machining for the desired end-use, they need a technical film.
Select the Novacel films that can help you in your process!