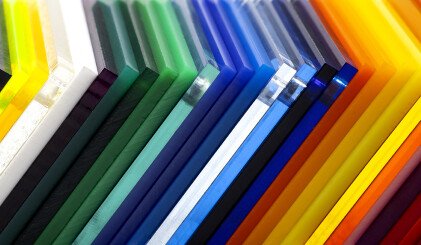 Processing and protective films for plastics
There are many types of plastics such as acrylic (PMMA), polycarbonate (PC), polyester (APET or PETG), vinyl (PVC) and many others. All these plastics have different surface finishings: clear, white,or colored surfaces, with a glossy, smooth, matt, even textured or frosted finishes.
All of them undergo industrial transformations that require a technical film; from extrusion to machining processes, thermoforming or LASER cutting operations.
Select the Novacel films that can help you in your process!