Processing and protective films for Aluminium
Aluminum is the most abundant metal in the earth's crust. It is a material that is increasingly present in our daily lives. An exceptional metal widely used in many fields thanks to its numerous useful properties.
It is a multiuse material, both lightweight and resistant, durable and flexible, highly reflective and fully recyclable. And in fact it is highly prized in many cases by manufacturers, architects and designers due to these outstanding characteristics.
A dedicated range of solutions for aluminum processing
Aluminum and its alloys are considered malleable, formable and process-capable materials suited to a virtually unlimited range of applications. Whether bare, brushed, anodized or colored anodized, its various structures or finishes allow the use of multiple designs, shape-effects and esthetics.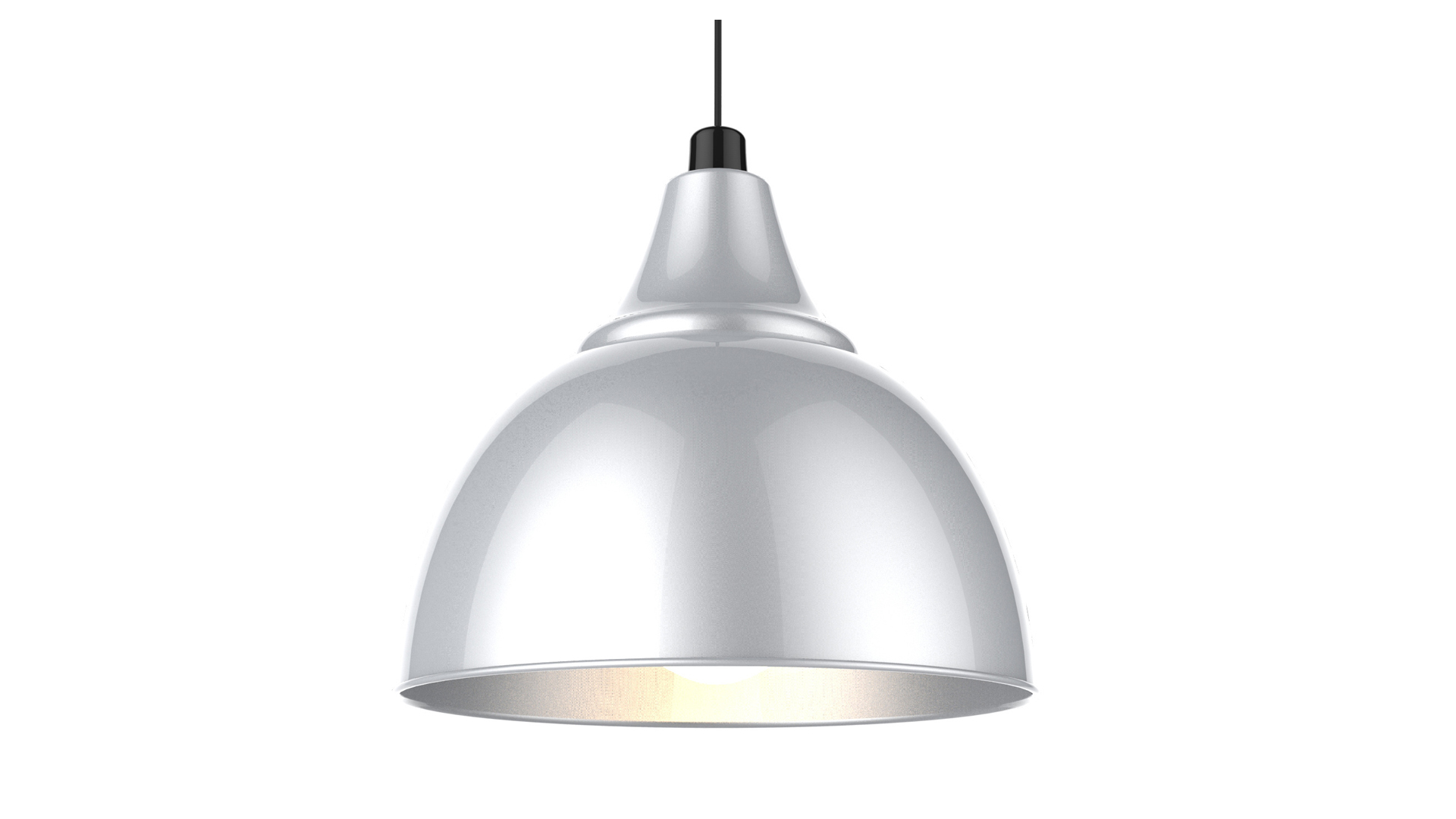 Major industrial references trust in Novacel quality and expertise.
Before becoming a finished product, aluminum goes through several severe industrial processes.
Whether for the exteriors of buildings, interior decoration, lighting applications, household appliances, electronics or other industries, Novacel can offer a dedicated range for the processing of your bare or anodized aluminum coils or sheets.
Novacel offers a full range of innovative, reliable and safe solutions to preserve the integrity of your valuable aluminum surfaces during all manufacturing processes.
Bending
Punching
Stamping
Cutting
Drilling
Slitting
Roll forming
Deep drawing
LASER cutting
Novacel processing solutions for aluminum are available in a range of adhesive technologies, thicknesses and colors, either unprinted, or with generic/customized prints.
The Novacel range for aluminum offers specific, stable adhesion systems, quick & easy removability, plus significant outdoor resistance.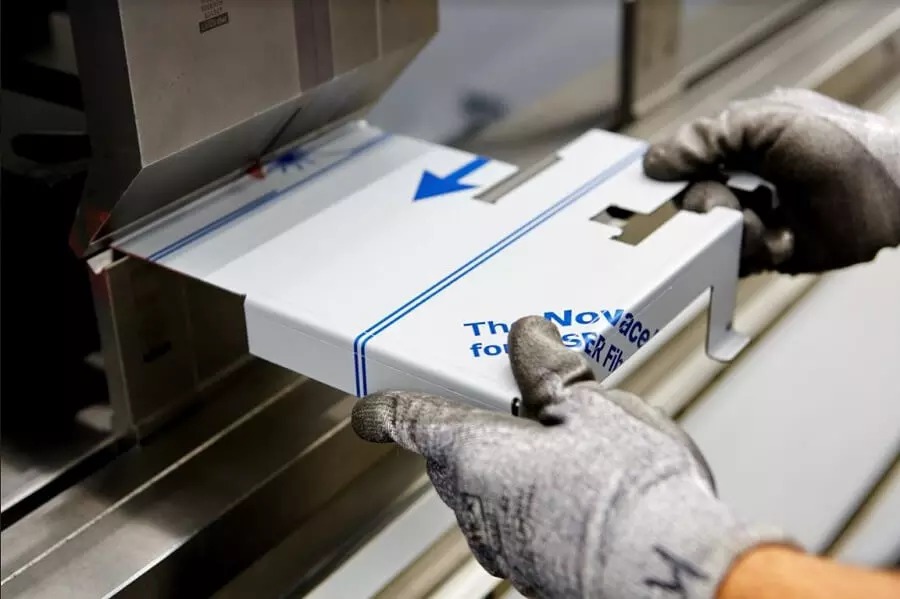 Laser-cutting range for aluminium
Novacel 4228REF & Novacel 4318REM are the market reference processing tapes for Laser Fiber cutting & Laser CO² operations.
Thanks to these proven high-performance technical solutions, you will be able to cut all your aluminum materials safely and optimally.
More information about our Laser-cutting range.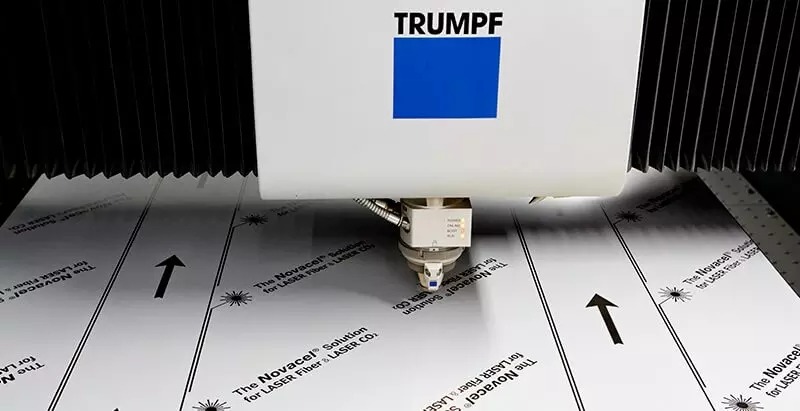 Easy peel products for aluminium
Premium films for Deep Drawing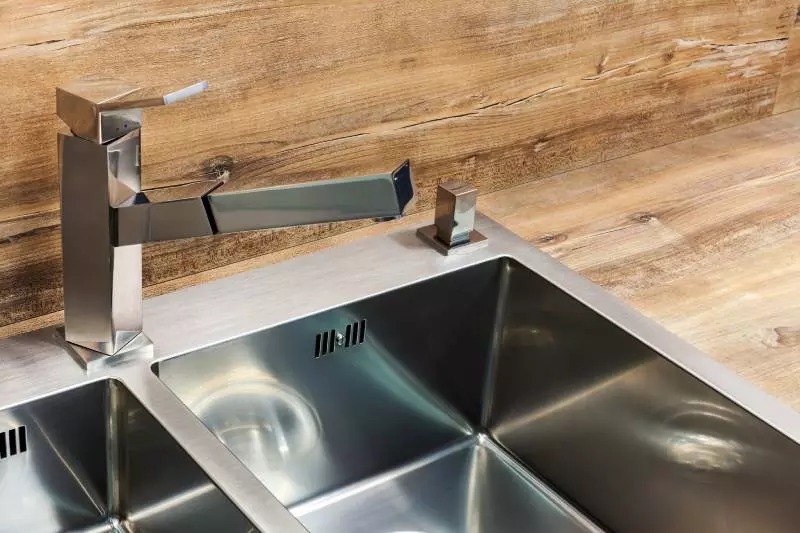 Novacel has designed the "Deep Blue" solutions, a dedicated range for aluminum that addresses all deep drawing production requirements. Safe products that fit perfectly to your surface with no tearing. A solution that guarantees a quick & efficient process as well as trouble-free film removal from your surface.
With Novacel 4241 & Novacel 4105, you will get a high-quality backing and coating to eliminate impacts and scratches during application of pressure.