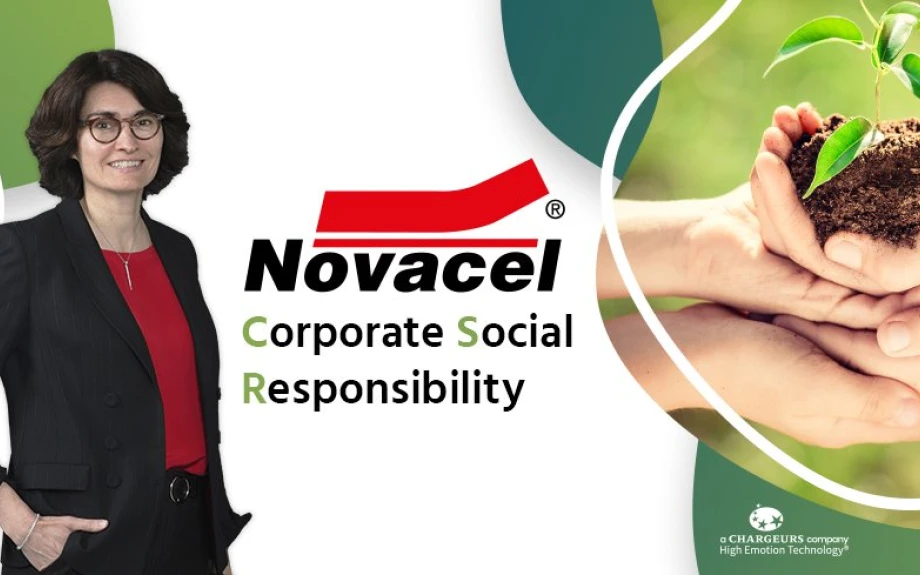 Meet Sophie Allard, our new CSR Director
---
Novacel is speeding up its social, societal and environmental transformation with the appointment of Sophie ALLARD as CSR Director.
"Corporate social responsibility is a major pillar of our transformation strategy. This is why we have strengthened our organization with Sophie, a profile familiar with our company and its culture: Sophie has a strong background in product development and HSE. She will accelerate the implementation of our CSR policy and spread its impact. This approach will enable us to accelerate the transition, support our social & societal commitments, align virtuous projects towards a low-carbon, more diversified and circular economy. It will also reinforce our attractiveness to our employees, customers and investors", says Richard Marchant, Novacel CEO.
Sophie Allard will be responsible for defining and coordinating the CSR policy of Novacel and its associated brands (Boston Tapes, Walco, Omma and Novacel Performance Coatings), in relation to all contributing departments and internal and external stakeholders. She will ensure that they are aligned with the UN Global Compact Sustainable Development Goals objectives, of which Chargeurs, the parent company, is a member.
"We are committed to being the market reference point on specific CSR issues related to our materials enhancement and sanitary protection activities, and to proactively supporting our key partners, customers and suppliers, in reducing their carbon footprint and in their social and societal responsibility. A lifecycle approach to product design is now applied, and the use of renewable, recycled and recyclable materials is a cornerstone of the strategy: all Novacel films are 100% recyclable, a range of eco-responsible products unique in the market called Oxygen has been designed.
We also want to reflect our commitment to citizenship and our openness to the outside world through our corporate sponsorship operations.
I am proud to carry the flag for our CSR commitment, which aims to make a positive change by promoting a low-carbon and more socially inclusive company," adds Sophie Allard.