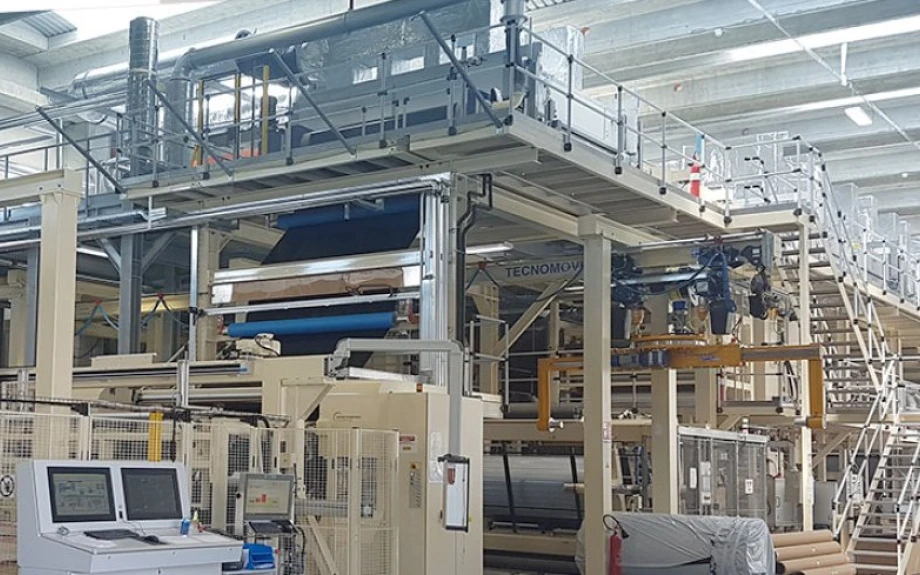 Novacel new coating line now fully operational
---
Dear valued partners and customers,
We are happy to announce that as of Oct 1st, our new coating line TSC1 (Techno Smart Coating 1) is now fully operational. During the acceptance phase, 5 million m² were industrially produced, meeting all of our demanding product specifications. In the first full year, starting Oct 1st, this machine will be able to provide the market with an additional production capacity of at least 100 million m². The maximum output will be reached after 2020 with a target of 200 Million m².
A significant share of the investment has been dedicated to 4.0 industry standards and zero-emission target, in the continuing quest to protect our planet, a goal we share with you!
This additional capacity will be available for both water based and solvent based products.
It will not only allow us to improve our lead times and service levels but it will also allow us to develop for you more new, high quality, state of the art products. The Techno Smart Coating line investment results from a vision of our bright and common future. These innovative technologies are a must-have to solve our next challenges.
I suggest you contact your local Novacel representative at your earliest convenience to have more information, to help : www.novacel.world
We are looking forward to partnering with you by offering our smart solutions to your future developments.
Best regards,
Laurent DEROLEZ
President of Novacel